Mark planted 65 experimental varieties – many of which had never before been grown in north east Victoria – on the vineyard he set up on his family farm in Whorouly. It was enough to make a micro-scale wine of each – a true experiment, with successes and failures. Working at Brown Brothers, whose passion for alternative varieties is widely known, Mark was surrounded by Italian varietals – Arnie Pizzini's barbera, and Fred Pizzini's nebbiolo in the King Valley. Fred had also started making Sangiovese; the pair became friends instantly. They shared reverence for the Italians – Mark's partner Carolyn's father had vineyards in Italy as well.
"In 1995 I started visiting Italy regularly. I spent a bit of time in Tuscany and, just… Sangiovese. It's as simple as that."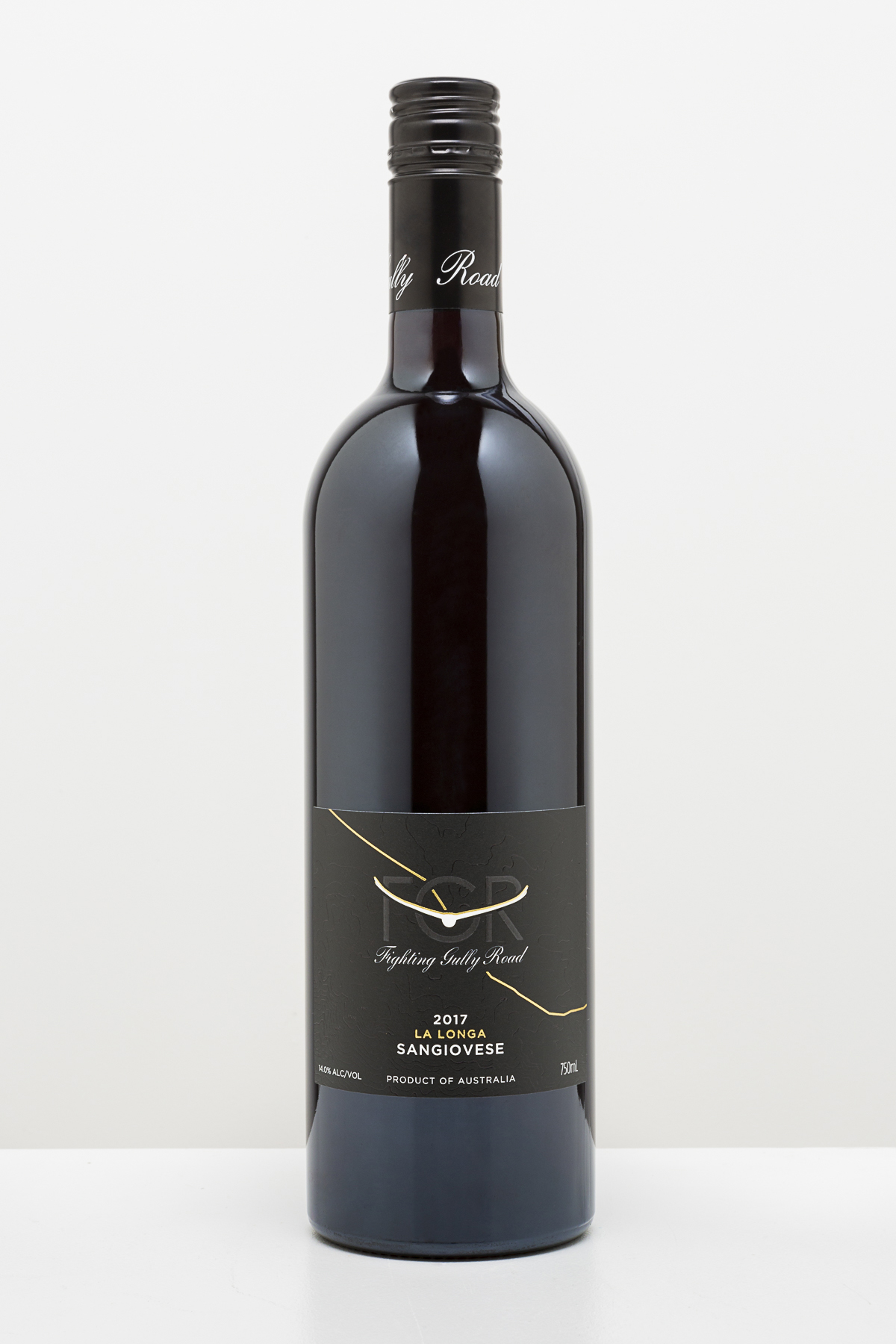 As there is no benchmark for Sangiovese in Australia yet, Fighting Gully Road aims to produce exactly that; to set the bar.
"It's a variety that has good acidity, not too tannic, good colour, aromatics, flavour. It's perfect."
With a winemaking philosophy of 'no compromise on quality', Mark continues to challenge the norms of Australian viticulture and winemaking, leaving nothing to chance. A little vintage variation is acceptable, but unless the quality they're aiming for is achieved, "we just don't do it".
It's an extraordinary commitment, especially when using experimental techniques. These are minimal intervention reds, using indigenous yeasts and open fermentation. Whites are barrel fermented using both indigenous and cultured yeasts.
---
"If you have to start making excuses for the wine then you shouldn't be selling it."
Fighting Gully Road wines combine the best of Beechworth's influences, expertly shaped in the vineyard and perfected in the winery.

His Fighting Gully Road vineyard reflects his skill at planting varieties on the slopes and soils that allow them to sing in their finest voice. The Real Review